Smith and Cult… DIARY OF A BEAUTY JUNKIE
             
Clarisonic Cleansing Brush

The Clarisonic Skin Cleansing System uses a patented sonic frequency of more than 300 movements per second to clean, soften, and smooth skin. In just 60 seconds, the brush gently, yet thoroughly, removes six times more makeup and two times more dirt and oil than cleansing your hands alone. Cleaner skin is the first step toward healthier skin.
Clarisonic Opal
The Clarisonic Opal is a palm-sized sonic infusion device specifically designed to work serum deep into skin where it matters. Fine lines, puffiness, and dark circles are also visibly reduced. It's a difference you can see. And a difference you can feel.
GrandLash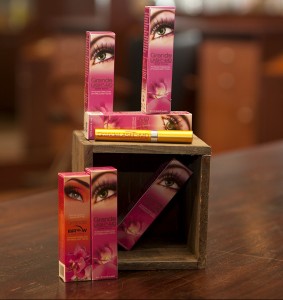 GrandeBROW is an eyebrow enhancing serum that promotes thicker and fuller-looking brows within 6-8 weeks. Comes with an applicator brush specially designed to deliver product to the natural shape of your brow. To achieve full results, make sure to use the entire tube which is a 4 month supply. It comes with a 90 day money back guarantee.

GrandeLASH-MD is our TOP SELLING PRODUCT that is taking the beauty industry by storm! If you want the appearance of spectacular long lashes or full eyebrows naturally, GrandeLASH-MD is the right product for you. This SAFE and PROVEN formula will help to improve the appearance of your eyelashes and eyebrows in LENGTH, FULLNESS, THICKNESS, and DARKNESS in only 4 to 8 weeks. Comes with a 90-day money-back guarantee!
Hempz Herbal Body Moisturizer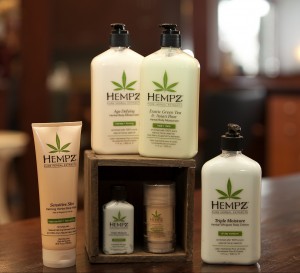 Hempz is enriched with 100% Pure Organic Hemp Seed Oil and blended with natural extracts to provide dramatic skin hydration and nourishment to help improve the health and condition of skin. It's 100% pure natural hemp seed oil offering dramatic skin hydration and nourishment to help improve the overall health and condition of skin.
Benefits:
Shea Butter, Ginseng and natural extracts help calm, soothe, and condition skin.
Vitamins A, C and E help protect skin from natural and environmentally-triggered oxidants.
Paraben-free, Gluten-free, 100% Vegan.
THC drug-free.