R + Co
All of our products are treatment-oriented, with the health of the hair and scalp always top-of-mind. We use unique ingredients and complexes to make sure that each product delivers true benefits. And everything is formulated without parabens, sulfates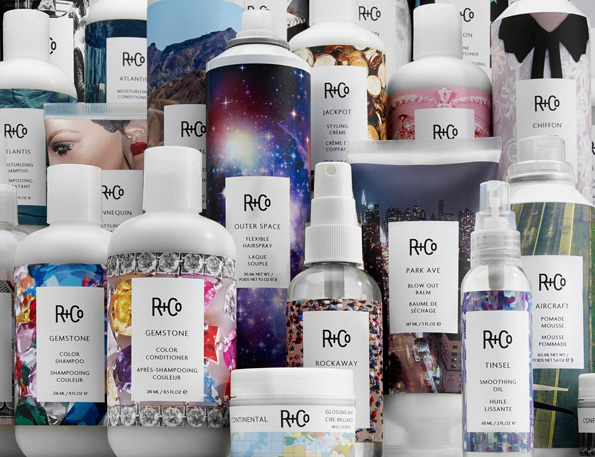 (SLS or SLES), mineral oil and petrolatum.  They are all vegetarian, cruelty-free, gluten-free and color-safe. R+Co is about an experience.  The packaging and fragrances were designed to enhance that experience and evoke a feeling, place, style or attitude.
 Deva Curl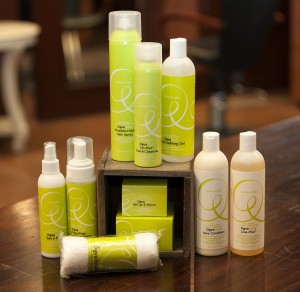 Join us in the Deva Revolution and fall in love with your curls. This product line is specifically designed for curly, wavy, and chemically processed hair. Its botanically infused with a high concentration of cleansing and moisturizing botanicals that rejuvenate, restore, and respect your hair's natural order. Did we mention it's 100% sulfate-free?! With Deva, curly hair isn't a trend – it's a lifestyle. To learn more about Deva Curl, visit Deva Curl website.
Prive
Inspired by the rich and nourishing attributes of nature's finest ingredients, each Privé formula is enriched with a unique herbal blend to enhance product performance. Using herbs such as comfrey, lemon grass, jojoba, chamomile, and nettle. Laurent D. personally created each herbal blend to add individuality and efficacy to every product formula. Visit Prive website.
Kenra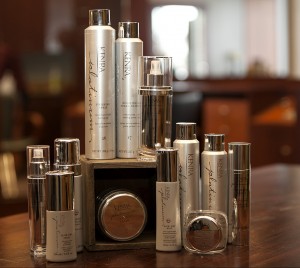 The Kenra philosophy is simple. They are committed to offering the highest quality hair care products exclusively to professional salons and spas. They have been dedicated to serving salon professionals and their clients for over 50 years. Kenra products are distinguished by premium, pharmaceutical-grade ingredients and by extraordinary performance. They develop their formulations in their on-site laboratory and produce them in their own facility. In this way, they can oversee every step of in the production process to optimize quality control. Visit Kenra website.
Davines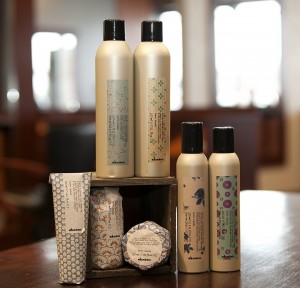 Davines Group offers high-end hair care products for renowned cosmetic companies worldwide. After a decade of honing their expertise, they offer their brand of Davines hair care products exclusively for salons. The base of your everyday hair routine, all Davines shampoo offerings aim to invigorate and cleanse without stripping natural balancing elements. To compliment your everyday hair routine, Davines conditioners will restore, refresh and smooth tresses.
Rusk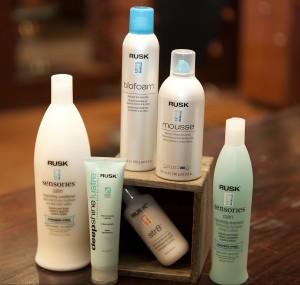 Rusk products are all about innovation that helps you look and feel better. What they have in every package is pride, passion, and energy. This is a commitment to providing you with innovative, easy to use products that allows you to stay at the forefront of fashion, or perhaps set your own trends! They are renowned for many industry firsts such as Radical™ AntiCurl, Radical™ Crème, Thick™, Str8™, Shining™, Wired™, Sheer Brilliance™, and their "in-demand" products have a reason for being – to make you look and feel better! Visit Rusk website.
Kevin Murphy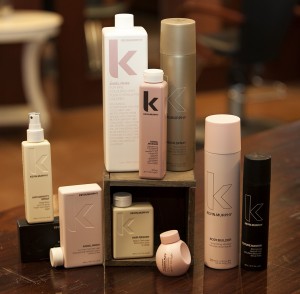 Kevin Murphy gives hair fashion a truly Australian flavor. The products contain high concentrations of pure essential oils, amino acids and plant extracts that provide lasting and weightless moisture. These ingredients don't simply coat the hair, they infuse it. They regenerate, moisturize and strengthen the hair on a cellular level. The products are biodegradable and they search for sustainable resources and wild harvesting or organic growing practices for a cleaner world. Visit Kevin Murphy website.