What is the Whole Learning School?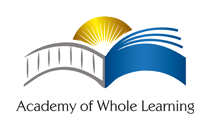 The Whole Learning School (TWLS) was founded in 2003 as a nonprofit, non-public school for children with unique learning styles. It was created for students with learning challenges who are not successful in traditional school models because they require specialized instruction to realize maximum skill attainment. TWLS is the only K-12 day school in the Twin Cities that specializes in serving children with cross-categorical developmental and learning disabilities.
TWLS teaches the whole child by addressing the academic, social and emotional concerns of each student with nurturing, innovative and challenging programs. The curriculum combines essential academic skills and practical life and social skills with the goal that students will graduate from high school and have the tools they need to hold a job and live as independently as possible. Centrally located in Saint Louis Park, TWLS serves students from across the Twin Cities who have a variety of learning disabilities.
Since their inception in 2003, their mission has been to help students reach their potential by providing a caring individualize learning environment. They believe in teaching the whole child by incorporating academics with life and social skills, sensory awareness and the arts.
How does such a method help your child flourish? Their website is designed to address that topic as well as many other questions about TWLS. You'll discover details on what makes them extraordinary, their philosophy and curriculum, the admissions process, their students and staff and much more.
For more information about Whole Learning School, please visit their website.
Highlights of the Fashion Show
The 2008 Fashion Show charity was held by Beau Monde Salon located in Burnsville, Minnesota. Those who attended saw the new fashion trends in clothing and jewelry, enjoyed great food and received a thank you gift for coming and supporting our charity – Whole Learning School.
Here are a few pictures from the show.